Acupuncture Resources
Acupuncture and TCM Articles

Neil R. Gumenick, M.Ac. (U.K.), C.T. (A), L.Ac., Dipl. Ac. (NCCAOM)
The Institute of Classical Five-Element Acupuncture
View Neil R. Gumenick's Acupuncture Articles
Neil R. Gumenick is the founder and Director of The Institute of Classical Five-Element Acupuncture. Neil is a Worsley certified advanced teacher of Classical Five-Element Acupuncture and a practitioner with over 27 years of private practice experience. Neil holds three degrees from the College of Traditional Acupuncture (U.K.), and he participated for 10 years in the Master Apprentice Program, led by Profs. J.R. & J.B. Worsley. Neil has taught at the USC and UCLA Schools of Medicine, the Worsley Institute of Classical Acupuncture, the Traditional Acupuncture Foundation, California Acupuncture College, Santa Barbara College of Oriental Medicine, and Pacific College of Oriental Medicine. He has been a Professor at Emperor's College of Traditional Oriental Medicine and SAMRA University of Oriental Medicine. Neil is co-author of The Art of Practice Management for Acupuncture Health Care Practices.

Dr. Amaro is an internationally known author, lecturer and practitioner beginning his practice of Acupuncture and Chiropractic in 1971. He has led 13 diplomatic Acupuncture study tours of The People's Republic of China escorting more than 500 doctors and practitioners. He has personally studied Acupuncture in nine separate Asian nations.
He has received Certification in Acupuncture through the Columbia Institute of Chiropractic in 1973. This was one of the first Acupuncture postgraduate education programs for physicians in North America commencing in 1972.
He has been certified by the Waseda Acupuncture College in Tokyo, Japan in 1974 and graduated from the Chinese Medical Institute, Kowloon, China in 1976. He had previously taken postgraduate studies at the Tai Chung Medical School Taipei, China 1973.
---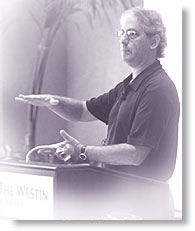 Jake Fratkin, OMD, LAc, has been in the practice of Oriental medicine since 1978. Following undergraduate and graduate training at the University of Wisconsin in Chinese language and philosophy and pre-medicine, he pursued a seven-year apprenticeship in Japanese and Korean style acupuncture with Dr. Ineon Moon and a two-year apprenticeship in Chinese herbal medicine with Drs. Zhengan Guo and Pak-Leung Lau in Chicago. He also spent a year in Beijing hospitals interning in advanced herbal medicine, specializing in gastrointestinal and respiratory disorders, and pediatrics.
Dr. Fratkin is the author of several books, including Chinese Herbal Patent Medicines: The Clinical Desk Reference, and is the editor-organizer of Wu and Fischer's Practical Therapeutics of Traditional Chinese Medicine. In 1999, he was named the "Acupuncturist of the Year" by the American Association of Oriental Medicine.
---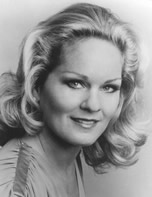 Mary Elizabeth Wakefield has 27 years of clinical professional experience as a healing practitioner, and is a licensed acupuncturist, certified by the NCCAOM, a Zen Shiatsu practitioner, massage therapist, a cranio-sacral therapist, Acutonics® practitioner, opera singer, herbalist and Interfaith minister.
She is a graduate of Tri-State College of Acupuncture in New York City, and has studied with such notable acupuncturists as Carolyn Bengston, Kiiko Matsumoto, Dr. Mark Seem, Arya Nielson, Jeffrey Yuen, Dr. Richard Tan, Fabien Maman, Yitian Ni and Donna Carey.
Her knowledge of facial acupuncture and acupressure is based on the work of Jacques Lavier, the "Father of French Acupuncture." She has also studied extensively with her teacher Carolyn Bengston, who is a master of interdermal needling for the face.
---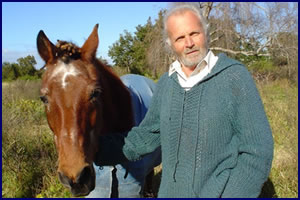 Allan Moffatt has trained as a human acupuncturist. He has been practising equine acupuncture with traditional Chinese methods for more than twenty years and has a good understanding of the underlying processes involved. He teaches these via his online courses. He is the author of Equine Acupuncture And Acupressure Reference Manual.

Allan has experience with all types of horses. Extensive experience with natural treatments including herbal medicine, flower essences, kinesiology and homeopathics.
---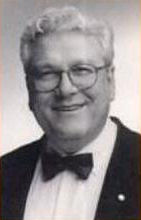 Ilkay Chirali is a Member of British Acupuncture Council and Member of Register of Chinese Herbal Medicine, London, UK. He is the author of Traditional Chinese Medicine Cupping Therapy.

Cupping is an ancient technique - largely Eastern but also used in the West - in which heated cups are applied to the body and, as the air cools, underlying tissue is raised by being sucked part of the way into the cup. The stimulation this effects is dealt with in the context of TCM principles and theory. Includes how cupping works, ten methods of cupping, cupping with moxa and herbs, water cupping, cupping for common disorders, and precautions and contraindications.
---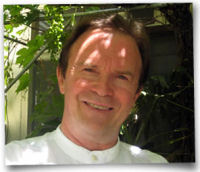 Articles
Gua Sha : Smoothly scraping out the Sha.
The Subtle Cup - practice of cupping.
A Brief History of Cupping.

We provide fully accredited courses that deliver exceptional information and practical hands-on training in a friendly, creative environment. Cupping is a specialized method of treatment that requires expert instruction, backed by the kind of deep interest and decades of research and practice that inspired us to present the World's First Cupping (and Gua Sha) workshops. After completing our Master Class in Traditional East-West Cupping and Remedial Cupping, students are also awarded an Advanced Certificate in Integrated Cupping Therapy. We were also the first to teach Traditional Thai Massage in the West and remain the only school outside Thailand to be recommended by the Wat Pho School of Traditional Thai Massage (Headquarters of TTM in Thailand).
New Articles
Acupuncture's role in Supportive Housing. By Tamsen Staniford, L.Ac.
Acupuncture is one tool to help reduce local and federal costs by helping treat acute and chronic illness, providing health education and referrals, and making additional links to case managers and directors, on site medical providers, and community health resources. View Article
What is Facial Rejuvenation? View Article
By Chul H. (Danny) Han, MS. L.Ac.
• 18 healing points of acupuncture recognized by Dr. Ralph Dale
This is a list of points Dr. Dale says can treat conditions affecting most parts of the body. These 18 cardinal points treat a wide range of conditions throughout the body. They all respond favorably to acupressure, so are easy to teach to patients for use between visits. Continue reading.