Acupuncture Point Location Quizes
Welcome to Acupuncture Products free quiz section. Match the five points with their correct location. Click on the answer button to view the answers.
Visit our
free charts page
to download free point locations and more.
Point Location Quizes by Body Area
Acupuncture Meridian Point Locations:
| LU | LI | ST | SP | HT | SI | BL | KI | P | TW | GB | LV | CV | GV |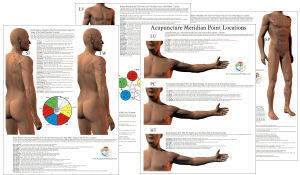 Acupuncture Meridian Point Chart Set
Set of 4 laminated charts showing the 12 main meridians, CV & GV with numbered points, anatomical point location descriptions. Perfect study or reference guide.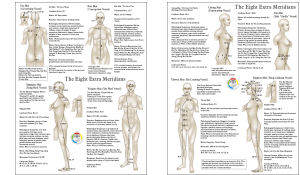 The 8 Extraordinary Meridians Chart
Shows the extraordinary meridians: Du Mai, Ren Mai, Chong Mai, Dai Mai, Yangqiao Mai, Yinqiao Mai, Yinwei Mai and Yangwei Mai.