Acupuncture and TCM Books
Pediatric Acupuncture (Hardcover)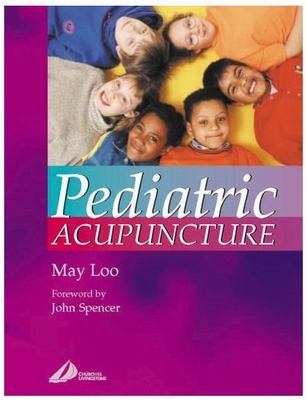 Pediatric Acupuncture

Check New and Used Prices
by May Loo
Description
This practical introduction to pediatric acupuncture and related techniques explores the important concepts of childhood development and integrates conventional theories with those of Traditional Chinese Medicine. Provides effective acupuncture techniques for treating 22 common childhood conditions, with special emphasis on treatments that are safe, simple, non-invasive, and readily accepted by children.
Key Features
- A clear and realistic description is provided for the appropriate use of acupuncture in the treatment of children.
- Conventional child development theories are integrated with the TCM paradigms to help devise more appropriate and effective treatment plans.
- Non-invasive acupuncture-related techniques are offered to assist in treating children who have a fear of needles.
- Treatment plans are provided for 22 common childhood conditions - including asthma and eczema.
- Concerns and issues related to diet and immunization in childhood are explored.
- The author is a practicing pediatrician with many years experience in both working with children and as an acupuncture practitioner.
Table of Contents
Introduction History of pediatrics
The beginning of life
Understanding the physiology and pathophysiology of childhood illnesses
Childhood development according to the Five Elements
Evaluation of children
Pediatric acupuncture modalities and treatment protocols
Dietary management
Childhood infections and immunizations — update and controversies: Measles Mumps Rubella Pertussis Diphtheria Tetanus Polio Haemophilus influenzae Pneumococcus Hepatitis B Varicella
Common pediatric conditions — East and West Introduction Abdominal pain Acne Asthma Attention deficit hyperactivity disorder Colic Conjunctivitis Constipation Diaper rash Diarrhea Drooling Eczema Enuresis Fever Headache Hiccups Immune system Inflammatory bowel disease Otitis media Pharyngitis Seizures Upper respiratory tract infection Urinary tract infection
Appendix: Acupuncture meridians
Bibliography of general Chinese medicine texts
Index

Pediatric Acupuncture

Check New and Used Prices