Acupuncture and TCM Books
Fluid Physiology and Pathology in Traditional Chinese Medicine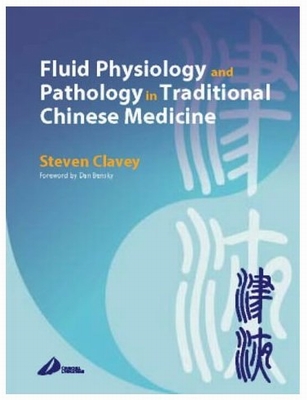 Fluid Physiology and Pathology in Traditional Chinese Medicine

Check New and Used Prices
by Steven Clavey
Description
Fluid disorders play a role in nearly every patient's presentation and can sometimes be the key to understanding an uncertain or difficult case. This unique resource clearly and comprehensively describes the Traditional Chinese Medicine view of the physiology and pathology of fluids within the body. Covers disorders of sweating and urination, edema, abnormal lacrimation, thin mucus syndrome, and conditions of excessive phlegm and dampness in the body, such as asthma, digestive problems, arthritis, epilepsy, and convulsions. Features over 20 new case histories and essays that illustrate the Traditional Chinese Medicine approach to the treatment of fluid disorders using Chinese herbs, acupuncture, and more.
Key Features
- A complete index provides reference to specific disorders, concepts, formulas, and points.
- A new chapter on Acupuncture Methods in Fluid Pathology details acupuncture treatments for specific disorders of fluid metabolism.
- New case histories illustrate theoretical concepts and demonstrate their use in the clinic, as well as assist in developing a sense of prognosis and occasionally an alternative approach to a difficult case.
- An in-depth description of the Traditional Chinese Medicine concept of body fluid physiology and pathology conveys an essential understanding of fluid disorders and their role in every patient's clinical presentation, which may be the key to an otherwise uncertain or difficult case.
- Both Chinese herbal treatments and acupuncture methodologies are described for each fluid disorder, bringing theory into practical use.
New to this Edition
- Presents a detailed examination of the concepts and processes of fluid metabolism and pathology in TCM.
- Draws on original translations from Chinese sources, ranging from the classical era through to modern times, to ensure authenticity and accuracy in practice.
- Includes a uniquely comprehensive analysis of phlegm and its associated problems and treatment.
- Designed to be a clear and practical clinical reference.
- Written by a highly qualified practitioner and teacher.
Table of Contents
1. Fluid Physiology in TCM
2. Fluids of the Five Zang Organs
3. Sweat
4. Urination
5. Edema
6. Thin Mucus Syndromes
7. Phlegm
8. Etiology and Symptomatology
9. Phlegm Treatment: Principles and Methods
10. Damp
11. Damp-Heat
12. Acupuncture Treatments
Appendices Index of Formulas Index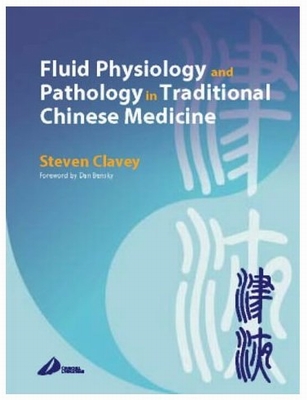 Fluid Physiology and Pathology in Traditional Chinese Medicine

Check New and Used Prices