AcupunctureProducts.com - Anatomy Posters
Spine Anatomy Poster - 18" X 24"

(Laminated or Photo Paper)

These vintage illustrations break up the plain white sterile posters that are in most doctors offices.
Spine and articulations with a cross section of the spine including ribs, scapula and pelvis. Three view of the vertebral column: anterior, posterior and lateral views. Cervical vertebare and the sacrum.
Nice poster to fit any health professionals office, classroom or home for students.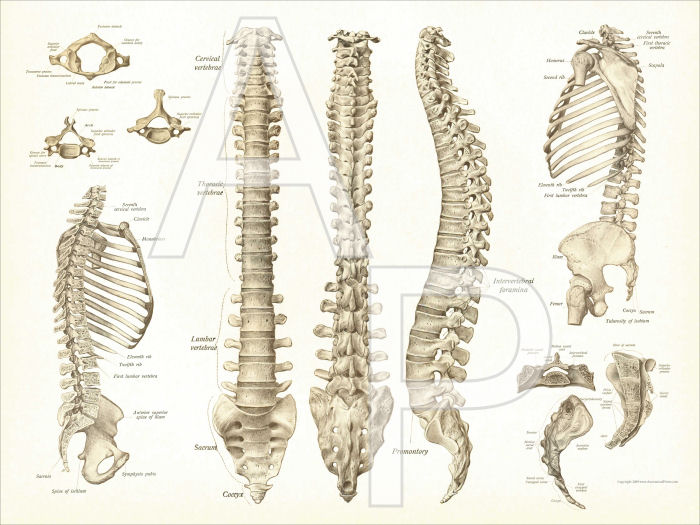 Spine Anatomy Poster - 18" X 24"
Please check your shipping address before completing your transaction with Paypal!


Money back guarantee on all orders.
Spine Anatomy Poster - 18" X 24"

Semi-Gloss Photo Paper

$16.00

+ Shipping

Spine Anatomy Poster - 18" X 24"

Laminated

$20.00

+ Shipping

Spinal Degeneration Poster 18" X 24"

Shows the 4 phases of spinal degeneration of the cervical spine. Includes a lebeled normal xray of the cervical spine. Available in Spanish (Espanol) Here



Spinal Anatomy Poster 24" X 36"

• Cervical and Thoracic vertebrae
• Posterior and lateral spinal column view
• Ligaments of the cervical and thoracic vertebrae
• Posterior ligaments of sacrum and pelvis


---