AcupunctureProducts.com - Books
Chiropractic & Osteopathic Book and Textbook Section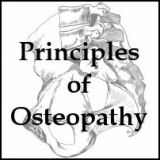 A Text Book of The Principles of Osteopathy on CD
A Text Book of The Principles of Osteopathy
By G. D. Hulett, B. S., D. O.
Principles of Osteopathy, 373 pages on CD in pdf fomat. Published 1906.
"The various subjects outlined and the manner of their treatment are the result of the labor of the author which has been especially devoted to the principles of osteopathy during his course as teacher in the American School of Osteopathy for the past three years. In large part the work here presented is a revision of lectures delivered before the classes in Principles of Osteopathy.
''The work is divided into Parts I and II, indicating a difference in the nature and arrangement of the matter treated. This difference lies in the more general nature of the substance of Part 1, the more specific in Part. II. Certain fundamental propositions bearing on the general Problems of life, health, and disease are discussed in the former, while the deductions drawn therefrom are applied speciflcally in the latter to the various regions of the body."
CONTENTS
Chapter 1 - Introductory
Chapter 2 - Some fundametal considerations
Chapter 3 - Man a machine
Chapter 4 - The etiology of disease
Chapter 5 - Etiology of disease contuniued
Chapter 6 - The diagnosis of disease
Chapter 7 - The treatment of disease
Chapter 8 - The treatment of disease continued
Chapter 9 - Comparison with other systems
Chapter 10 - The spine
Chapter 11 - Cervical lesions, diagnosis and treatment
Chapter 12 - Cervical lesions, effects
Chapter 13 - Thoracic and lumbar lesions, spinal
Chapter 14 - Thoracic and lumbar lesions, costal
Chapter 15 - Thoracic and lumbar lesions, effects
Chapter 16 - Pelvic lesions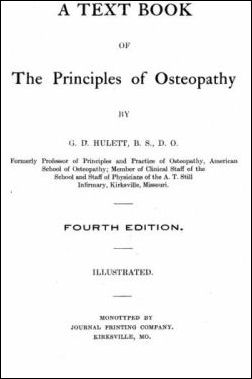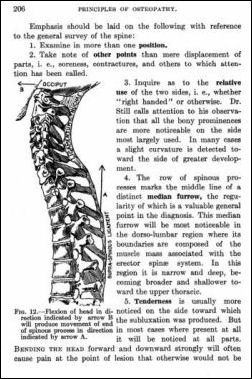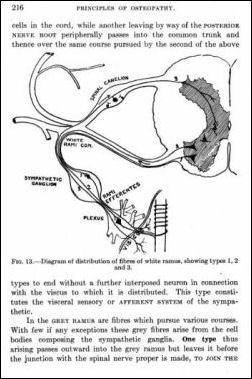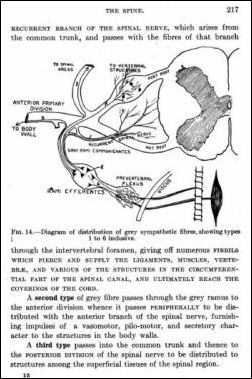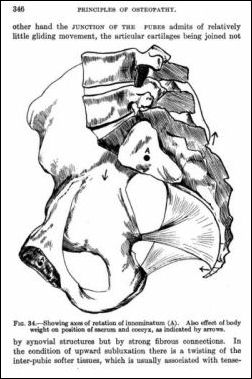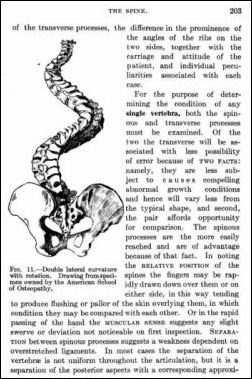 Principles of Osteopathy on CD
$6.95 + Shipping
Please check your shipping address before completing your transaction with Paypal!

---
---
---