Acupuncture and TCM Books
Tongue Diagnosis in Chinese Medicine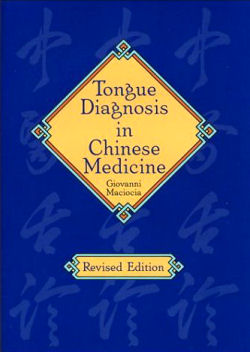 Tongue Diagnosis in Chinese Medicine

Check New and Used Prices
Examination of the tongue, like the pulse, is one of the principal diagnostic methods in traditional Chinese medicine. This book--newly revised systematically describes each of the primary characteristics of the tongue (body color, shape and coating) and their significance in the clinic. It traces the historical development of tongue diagnosis and its relationship to externally- contracted disorders and the eight principals.
Featured in this revised edition are 59 color plates and accompanying case histories from the author's own practice. Other aspects of tongue diagnosis newly described in this edition include the integration of tongue and pulse diagnosis; the use of the tongue in diagnosing emotional problems; tongue diagnosis and herbal treatment; the tongue in prognosis; and special considerations regarding tongue diagnosis in children.
CONTENTS
History of Chinese Tongue Diagnosis
An Overview of Tongue Examination
Tongue Signs: A Picture of the Internal Organs
The Eight Principles in Tongue Diagnosis
Tongue Spirit & Body Color
Tongue Body Shape
Tongue Coating
Tongue Diagnosis in the Clinic
Case Histories
Appendices: Identification of Patterns According to the Six Stages, Four Levels and Three Burners
Summary of Tongue Signs ; Tongues Signifying Dangerous Conditions
References
Glossary
Bibliography
Index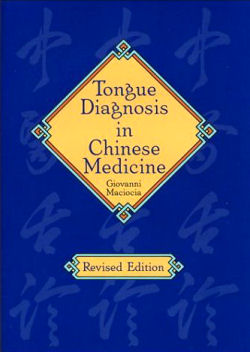 Tongue Diagnosis in Chinese Medicine

Check New and Used Prices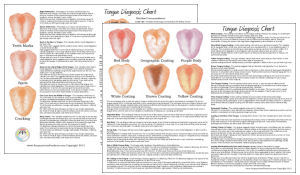 Chinese Tongue Diagnosis Chart
Chinese tongue examination is an art that is easy to master. Because the tongue is inspected visually, interrater reliability is quite good.