Acupuncture and TCM Books
Tests: Chinese Acupuncture and Moxibustion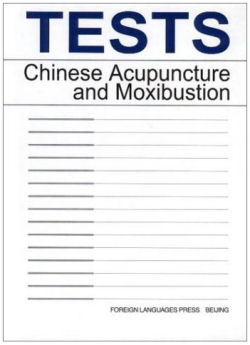 Tests: Chinese Acupuncture and Moxibustion

Check New and Used Prices
This book has been compiled on the basis of basic TCM principles and clinical observations, at the same time referring to traditional modes of Chinese acupuncture and moxibustion tests and relevant teaching materials currently in use at home and abroad. Containing multiple-choice and traditional questions together with their correct answers, the book is useful as a source of ready-made questions for use by examiners, a source of ideas for them in the construction of new questions, an aid to students planning to take tests of the subject, and a means by which to assess one's own progress in acquiring TCM knowledge.
The questions in this book will show you what is required and therefore help you get the most out of your studies. You will also get the "feel" of the examination. This book contains many "similar situations" as you will discover when you take the actual examinations.
Included in this book are multiple-choice and traditional questions, both focusing on the mastery of basic TCM theory, acupuncture and manipulations, diagnosis and case analysis. There is now growing evidence to suggest that these questions appear simultaneously in all kinds of examinations, as are being demonstrated daily in China. The answers appear at the back and , where available, a figure is provided showing the facility of the question. This is derived from the average proportion of candidates correctly answering the question over all the occasions when it has been used in formal examinations. It has to be emphasized also that all the answers involved in this book do not go far from the textbooks Essentials of Chinese Acupuncture and Chinese Acupuncture and Moxibustion.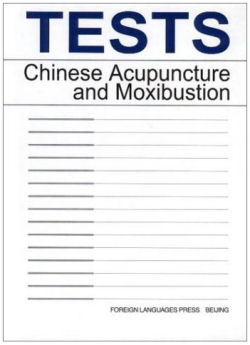 Tests: Chinese Acupuncture and Moxibustion

Check New and Used Prices