Acupuncture and TCM Books
Practice Handbook of Acupuncture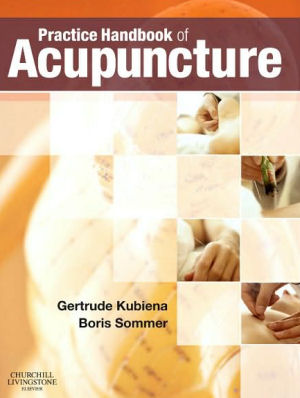 Practice Handbook of Acupuncture

Check New and Used Prices
Do you know the precise location and actions of BL-17? Do you really know the difference between the finger-cun and body-cun? Did you know that many of the master points are located on the ren mai? You don't have much time to spend for looking for points for particular conditons.
Answers to these questions and much more are all waiting for you in this book by Gertrude Kubiena and her team.. They have succeeded in presenting acupuncture and TCM in a concise way, pointing out principles and connections and therefore making clinical application easier.
Table of Contents
Introduction.
Implementation and Technique of the Treatment.
Overview of the Meridians.
Acupuncture Points.
Indications. Heart/circulation. Lungs. Gastro-intestinal Tract. Urology. Andrology. Gynaecology and Obstetrics. Nervous System and Mental Disturbances. Skin. ENT. Eyes. Teeth, mouth, jaw. Locomotor system. Connective Tissue and Oedema.
Pain Therapy.
Addiction.
Emergencies.
Practice Handbook of Acupuncture

Check New and Used Prices