Acupuncture and TCM Books
Animal Reiki: Using Energy to Heal the Animals in Your Life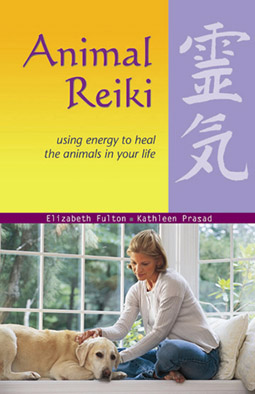 Animal Reiki:
Using Energy to Heal the Animals in Your Life

Check New and Used Prices
Animal Reiki: Using Energy to Heal the Animals in Your Life is a complete guide to healing all kinds of animals with Reiki. It is appropriate for people who are unfamiliar with Reiki as well as experienced Reiki practitioners.
The book provides a thorough introduction to Animal Reiki, including step-by-step instructions for treating animals. It shows how Reiki treatments allow animals to be active partners in the healing process, how Reiki helps to develop the healer's intuition, and how Reiki deepens the bond between humans and animals. Using Reiki with animals can differ in some important ways from using Reiki with people, and this book contains all the information needed to begin healing animals successfully under a wide range of circumstances, as well as many inspiring stories from the authors' broad experience.
The book has a wonderful foreword by Cheryl Schwartz, D.V.M., a pioneer in bringing traditional Chinese medicine and acupuncture to animals, author of Four Paws, Five Directions, and a founding member of the American Holistic Veterinary Medical Association.
Some of the topics covered include:
How to give a basic Animal Reiki treatment
Guidelines for using Reiki with any animal under any circumstance
Separate sections on cats, dogs, horses, birds, small animals, farm animals, special needs animals, wild animals, fish, reptiles, and amphibians.
Advanced Reiki: using Level 2 Reiki with animals
Using Reiki in shelters, sanctuaries, and rescue organizations
Helping dying animals with Reiki
Enhancing communication with animals
Offering Reiki beyond your own animal family.
Reiki has been practiced throughout the world for many years, including at over 300 major hospitals and medical centers in the U.S. Until recently, Reiki healing was available only to humans, but increasing numbers of Reiki practitioners are establishing practices devoted exclusively to animals. Almost 100 veterinarians are now listed in the American Hoilstic Veterinary Medical Association (AHVMA) directory as Reiki practitioners.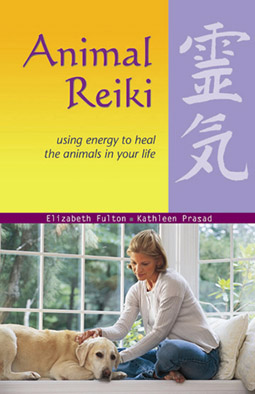 Animal Reiki:
Using Energy to Heal the Animals in Your Life

Check New and Used Prices