Acupuncture and TCM Books
Acupuncture in the Treatment of Musculoskeletal and Nervous Disorders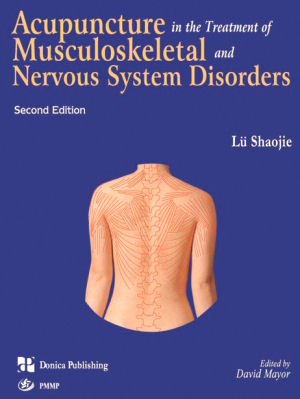 Acupuncture in the Treatment of Musculoskeletal and Nervous Disorders

Check New and Used Prices
This vastly expanded second edition draws on the author's unique clinical experience in the assessment and acupuncture treatment of an extensive range of musculoskeletal and nervous system disorders. The text is suitable for both TCM acupuncturists and medical acupuncturists, for other health professionals who apply acupuncture as a complement to other treatment methods, and for students with a grasp of basic acupuncture skills.
Disorders treated include sports injuries, work-related injuries and disorders of the central nervous system, cranial nerves and peripheral nerves. Features include full details of needling techniques in a clearly laid-out format, a wide selection of representative case histories and high quality illustrations and photographs throughout.
This comprehensive textbook by Dr. Lü Shaojie is an extensively revised compilation of two somewhat slimmer volumes first published in English by Donica in 2002, his Handbook of Acupuncture in the Treatment of Musculoskeletal Conditions and Handbook of Acupuncture in the Treatment of Nervous System Disorders. As with its precursors, the apparently simple structure of the book belies the richness and depth of its content. Divided into seven chapters, the first four are arranged by body part and include both musculoskeletal and neurological conditions, while the three remaining chapters focus almost exclusively on neurological disorders. Each chapter offers a wealth of information on from 8 to 31 different conditions (a total of 127 in all), and each condition is covered both from a Western medical and a Chinese medical (TCM) perspective, with sections on Clinical manifestations, Pattern identification, Treatment, Method, and Clinical notes.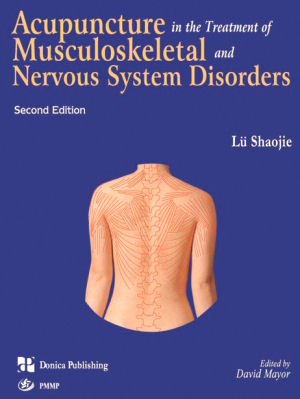 Acupuncture in the Treatment of Musculoskeletal and Nervous Disorders

Check New and Used Prices