Acupuncture and TCM Books
Acupoint Pocket Reference
Acupoint Pocket Reference

Check New and Used Prices
This convenient 3 1/2" x 5 1/2" pocket-sized reference book for students and practitioners contains the pinyin name, English Name, standard numbers, location, function/indications, and needling instructions for the 160 most important acupoints on 14 channels as well as the same information for the most useful non-channel or extra points.

Picture of all point for quick reference, a detailed symptoms index, and charts for special point categories.

This handy book will fit easily into the pocket of your lab coat.
This little book is designed for students and new practitioners for quick reference in clinic. One of the hard things about acupuncture and Chinese medicine is the sheer amount of information which must be kept at one's fingertips. This pocketbook contains the locations, functions, and main indications of the most important acupuncture points. This repertoire of points is based on the World Health Organization (WHO) endorsed three month, beginning acupuncture training course at the Shanghai College of Traditional Chinese Medicine.
Page Views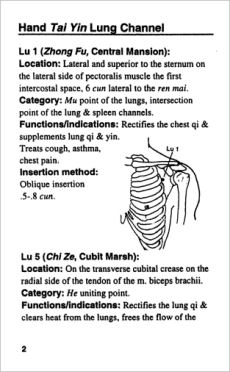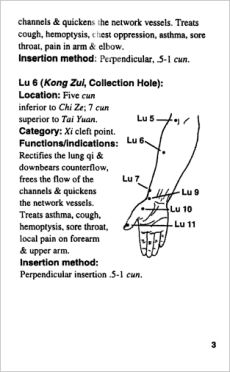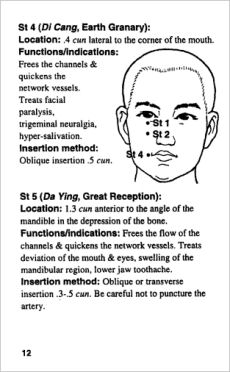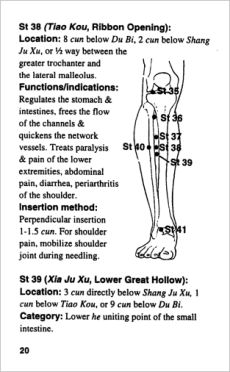 Acupoint Pocket Reference

Check New and Used Prices